Electric power tools are reliable and powerful assets for any job that requires precision and accuracy. From drilling to cutting and sanding, they offer a vast range of possibilities for an array of purposes, such as construction and repair. These tools are essential when it comes to creating, maintaining, and transforming multiple objects.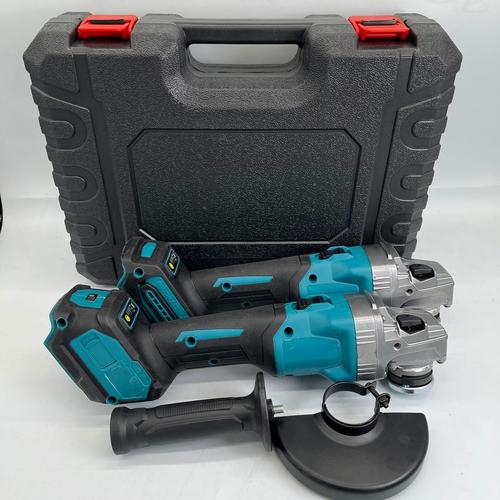 Electric power tools are the ultimate tool for any job, crafted with ease-of-use and portability in mind. Boasting a variety of capabilities, these tools are powered by electricity that can be provided either by a battery or an AC outlet. Among the variety of this electric arsenal are drills, saws, sanders, grinders, and routers – each equipped to tackle any given task with finesse and speed.
An essential part of any toolkit, drills are electronic power tools that are widely used to create a myriad of holes in different forms of material; from the coarseness of wood to the smoothness of metal and plastic. With varied sizes and shapes at one's disposal, these devices come in handy for basic applications such as creating pilot holes for screws and more intricate tasks such as boring water pipes or electrical cabling installations.
Clad with a sharp blade, electric saws offer a wide variety of possibilities through their formidable cutting powers. From slicing curves in plywood to intricate shapes in metal, these tools come in many different sizes, from the small handheld jigsaws to the robust circular saws. Not only can they shape through wood and plastic – but they also provide the user with a range of opportunities to create straight and curved lines.
Sanders can help to give surfaces a smooth finish. From lightweight models for intricate tasks like polishing, to more hefty versions for extensive rust or paint removal, there's a size and type to suit all requirements. These electric power tools can be used on wood, metal, and plastic surfaces, and can even help with bringing old surfaces back to their former glory.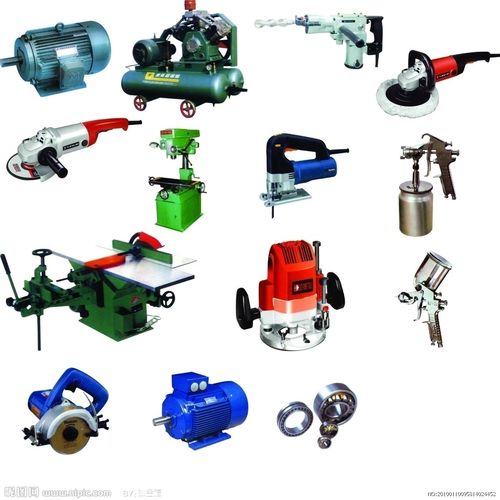 Grinders are an essential tool for crafting and honing metals and other materials. Perfect for making intricate shapes and patterns, these tools can precisely whittle away excess material or give blades a razor-fine edge.
From giving wood a styled finishing to creating pathways for wiring and pipes, routers offer the perfect tool for making grooves and slots in a diversity of materials. Countless sizes and shapes of routers are available to satisfy all kinds of needs, so you can find the exact one your project calls for.
Electric power tools provide the perfect combination of convenience and control, making them ideal for tasks that require precise results. From drilling to sanding and sawing, these tools come in a variety of shapes and sizes so that they can be tailored to any job type, from the professional to the hobbyist. Perfect for creating accurate cuts and holes effortlessly, electric power tools are truly indispensable.
Electrically driven machines are used in the automotive, construction, woodworking, and metalworking fields to help expedite work and maximize accuracy. By harnessing electricity, the tools help cut down on grueling labor and deliver results with pinpoint precision. Powdered instruments make undertaking various jobs simpler, allowing for better efficiency and increased productivity.
From drilling holes in wood, metal, and plastic to powering screws and bolts, drills are a ubiquitous power tool that come in an array of shapes and sizes, each allowing for the creation of differently-sized holes. With their immense versatility, these tools are essential for many DIY projects.
Working with wood, metal, and other materials often requires special tools to ensure precision. One must frequently employ a saw in order to make the desired cuts, a sander to refine surfaces, a grinder to hone and form metal, and a router to carve out shapes and patterns. With these four tools, any craftsperson can create whatever they have envisioned.
Assorted industries utilize power tools for a range of purposes. Automotive repair and maintenance rely on these tools to get the job done, while in the construction sector they enable the cutting and molding of materials like wood and metal, and appropriately positioning them. Woodworking depends heavily on power tools for sawing, planing, and sanding purposes, while metalworking requires the cutting, shaping, and welding of metal with these devices.
Power tools are convenient and user-friendly pieces of equipment that generally boast security features – like a trigger lock – to hinder any sudden, unintended operation. Additionally, they are usually supplied with different attachments – like drill bits, saw blades, and router bits – that extend their usability.
Prior to using power tools, it is vital that you must familiarize yourself with safety protocols and put on the necessary protective gear, like goggles, gloves, and a dust mask. Just as importantly, always make sure to utilize the correct tool for the job; failing to do so can result in injury or destruction.
In a workshop, power tools are essential tools that pretty much guarantee accurate and precise results. Whether you're looking for improved speed and efficiency, or for versatility with their multiple accessories and attachments, you can get it all with power tools. Knowing safety measures is just as important as owning them, but with the right safety gear and informed use, power tools become an incredibly useful addition to any tool box.
Related Product
---
Post time: 2023-07-05