| | | | |
| --- | --- | --- | --- |
| Product Information | | | |
| Brand | MSK | Model | Electric Angle Grinder |
| Scope Of Application | Cutting, Grinding | Appendix | Wrench, Carbon Brush |
| Rated Voltage Range | AC Single-Phase And DC 50V Above 250V And Below | Power Type | Plug-In Power |
| Voltage | 220 | Power Cord Length | 2 |
| Angle Grinder Model | Middle Angle Grinding | Weight | 1.7 |
| | | | | | | |
| --- | --- | --- | --- | --- | --- | --- |
| Model | Rated Power (w) | Motor Type | Grinding/Slicing Diameter (mm) | No-Load Speed ( r/min ) | Spindle Diameter (mm) | Price (yuan) |
| [710W] S1M-FF03-100 A-side switch | 710 | Brushed Motor | 100 | 13000 | 10 | 119.79 |
| [710W] S1M-FF04-100 B rear switch | 710 | Brushed Motor | 100 | 13000 | 16 | 119.79 |
| [750W] S1M-FF-100B Top Slide Switch | 750 | Brushed Motor | 100 | 13000 | 10 | 150.11 |
| [800W] S1M-FF06-100 Rear Switch | 800 | Brushed Motor | 100 | 9000 | 10 | 172.85 |
| [800W] S1M-FF09-100 S-Side Switch | 800 | Brushed Motor | 100 | 12000 | 10 | 111.48 |
| [820W] S1M-FF13-100 Rear Switch | 820 | Brushed Motor | 100 | 13000 | 10 | 127.37 |
| [1100W] S1M-FF05-100S side switch | 850 | Brushed Motor | 100 | 13000 | 10 | 165.27 |
| [1020W] S1M-FF10-100H side switch anti self-locking | 1020 | Brushed Motor | 100 | 13000 | 10 | 180.43 |
| [850W] S1M-FF-125A Side Switch | 850 | Brushed Motor | 125 | 11800 | 10 | 167.9 |
| [1200W] S1M-FF02-12 5B Rear Switch | 1200 | Brushed Motor | 125 | 11800 | 10 | 248.64 |
| [1200W] S1M-FF-150A | 1200 | Brushed Motor | 150 | 9000 | 10 | 238.43 |
| [2020W] S1M-FF-180A Rear Switch | 2020 | Brushed Motor | 180 | 8300 | 16 | 430.53 |
| [850W] DSM850-100 | 850 | Brushed Motor | 100 | 13000 | 十 10 | 159.27 |
Feature:
Self-designed movement. Copper wire motor anti-overload anti-burning machine.
Efficient heat dissipation, the air flows through the cylinder of the machine to fully take away the heat.
Two-stage switch.
One paragraph: stop immediately after loosening, which is convenient for control.
Stage 2: Continuous work.
Spindle lock design. The fixed spindle facilitates quick film change.
Thicken the protective cover to block sparks and prevent the cutting blade from breaking and hurting people.
High-quality power cord, thick and durable.
Engineering plastic casing, non-toxic and odorless, safe and durable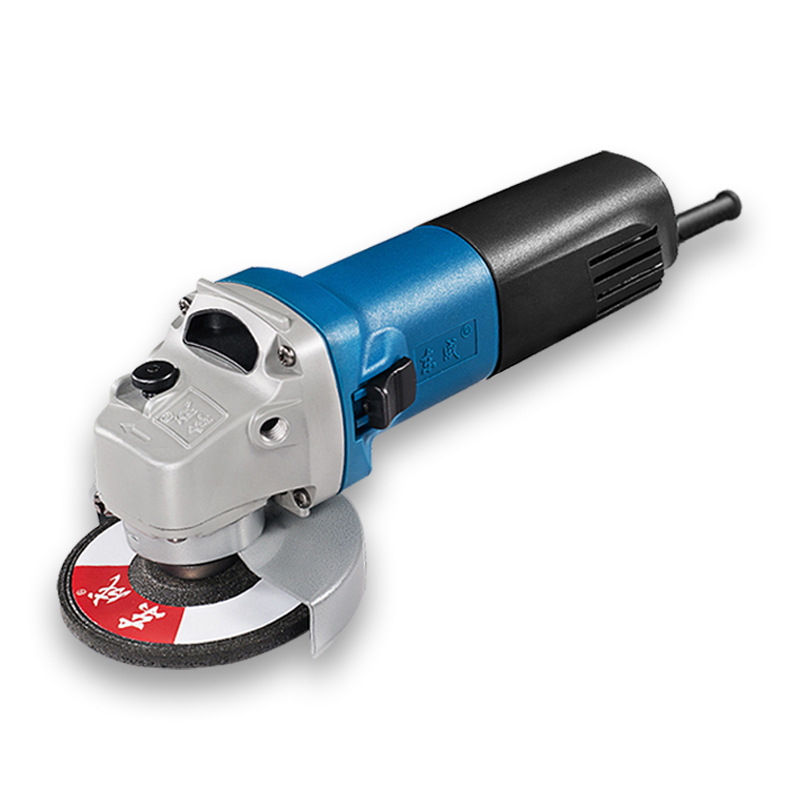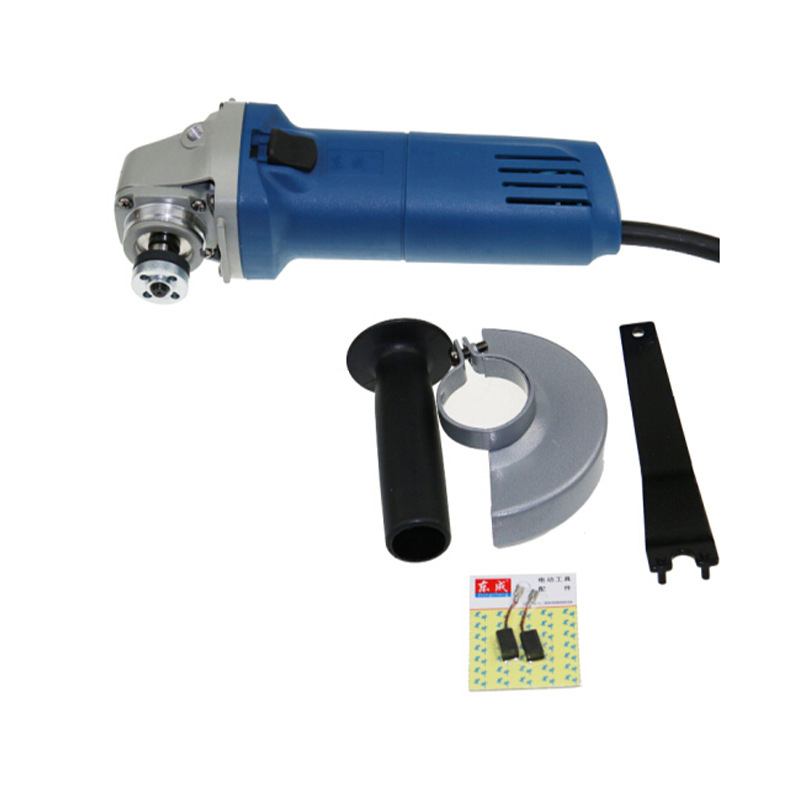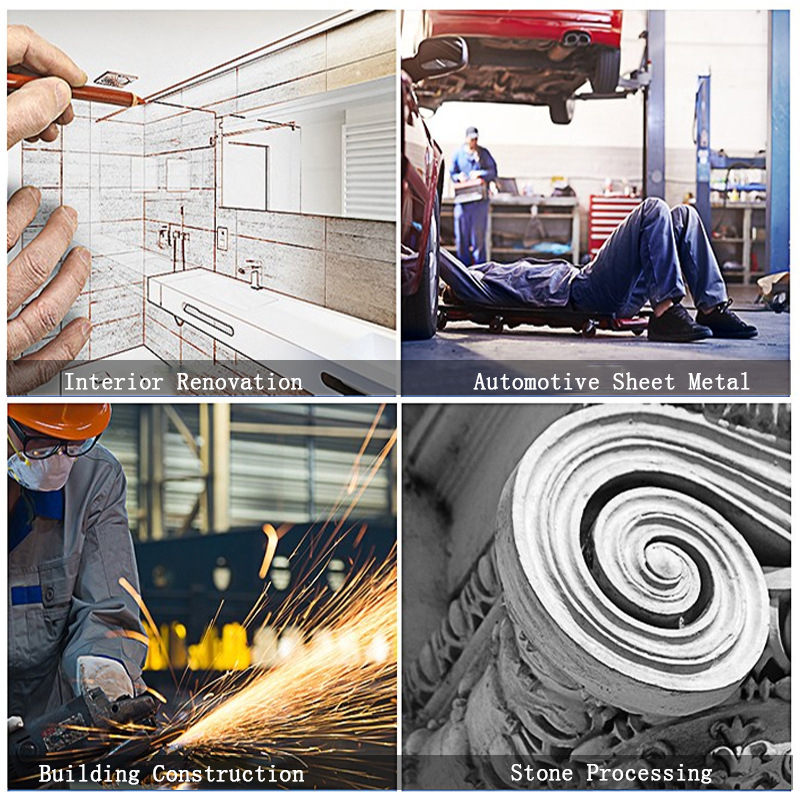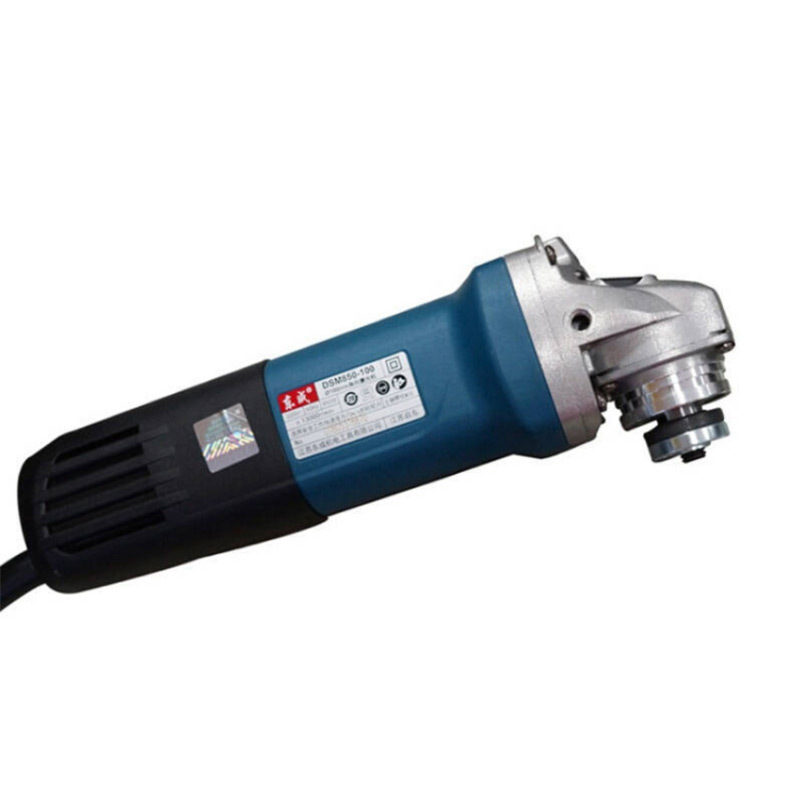 Revolutionize your household tasks with the Home Cutting Machine Hand Grinder – a high quality cutting and grinding tool providing top notch results every time! Its self designed movement mechanism features copper wire motors boasting both anti overload and anti burning capacities that guarantee long lasting performance excellence surpassing that of other competitor products found in todays markets. This grinders efficient heat dissipation system is another standout feature that sets it apart from similar tools on offer.
As air flows through its cylinder it absorbs any heat released keeping the machine cool while minimizing overheating risks over extended usage periods. Its longevity ensures optimal performance making sure you get perfect results every time! Additionally this cutting machine hand grinder comes equipped with a two stage switch designed for convenient control with its automatic stop function after loosening ensuring accurate power output adjustments according to specific task demands. Cutting metal or grinding concrete requires a top performing machine that can handle challenging tasks without compromising on efficiency.
The Home Cutting Machine Hand Grinder ticks all these boxes with its versatility suitable for both personal and professional use ensuring you always get the job done right. Durability is at the heart of this grinders design with its sturdy construction providing longevity while anti burning functionality ensures safety while operating it. Additionally its efficient heat dissipation system enhances its performance even over long periods of use. From DIY enthusiasts to professional contractors seeking top quality equipment capable of delivering optimal results efficiently – the Home Cutting Machine Hand Grinder is an excellent choice thanks to self designed movement, copper wire motor, efficient heat dissipation system and two stage switch guarantees unparalleled performance during your work projects.
Put those thoughts of procrastination aside and make a move towards acquisition by ordering your machine right away! The countless advantages that come with owning one are too good to pass up so why delay any longer?
---
Previous:
Factory Wholesale High Pressure Water Gun Wireless Lithium Battery Car Wash Gun Charging Portable Car Wash Machine Brush Car Wash Machine
---