| | | | |
| --- | --- | --- | --- |
| Product Information | | | |
| Brand | MSK | Power Type | AC Power |
| Power Cord Length | 1.8 | Rated Voltage Range | AC Single-Phase And DC 50V Above 250V And Below |
| Scope Of Application | Carpentry | Voltage | 220 |
Feature:
Special electric planer for woodworking, easy to use.
Widely used: It can be used in housing construction, housing decoration, carpentry workshop, field woodworking and vehicle, ship, bridge construction and other occasions to carry out plane planing, chamfering and cutting of various woods.
The electric planer is composed of a motor, a knife cavity structure, a planing depth adjustment mechanism, a handle, a switch and a non-reconnectable plug.
Adopt double insulation structure. The electric planer shell and handle are made of plastic injection molding into one body, and the plastic shell serves as the additional insulation of the stator core and the additional insulation of the rotor core to the ground to form double insulation.
A hand-held power tool that is driven by a single-phase series-excited motor through a transmission belt to carry out the planing operation
High production efficiency and flat surface.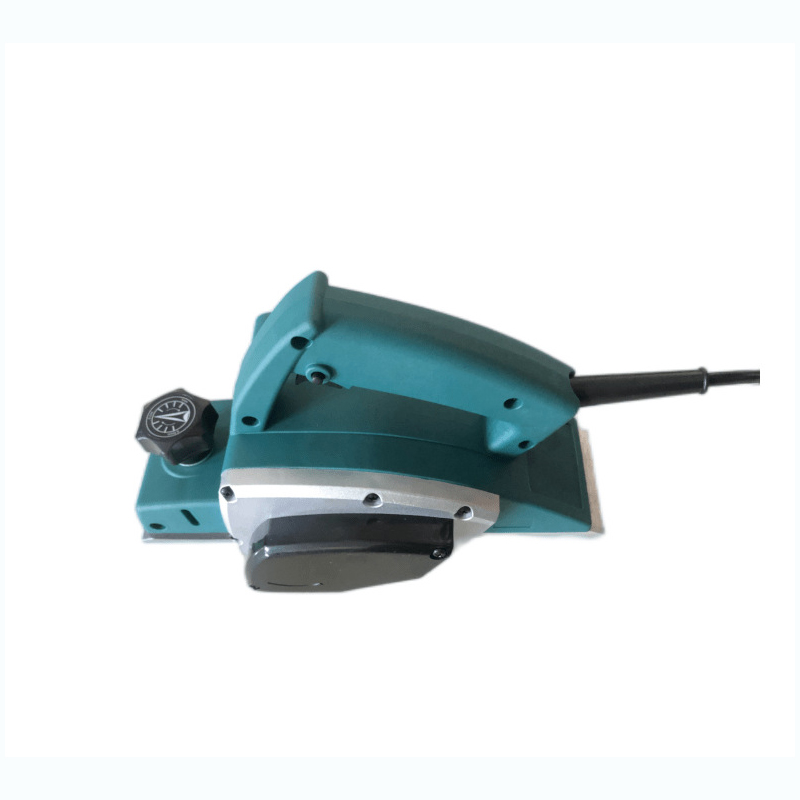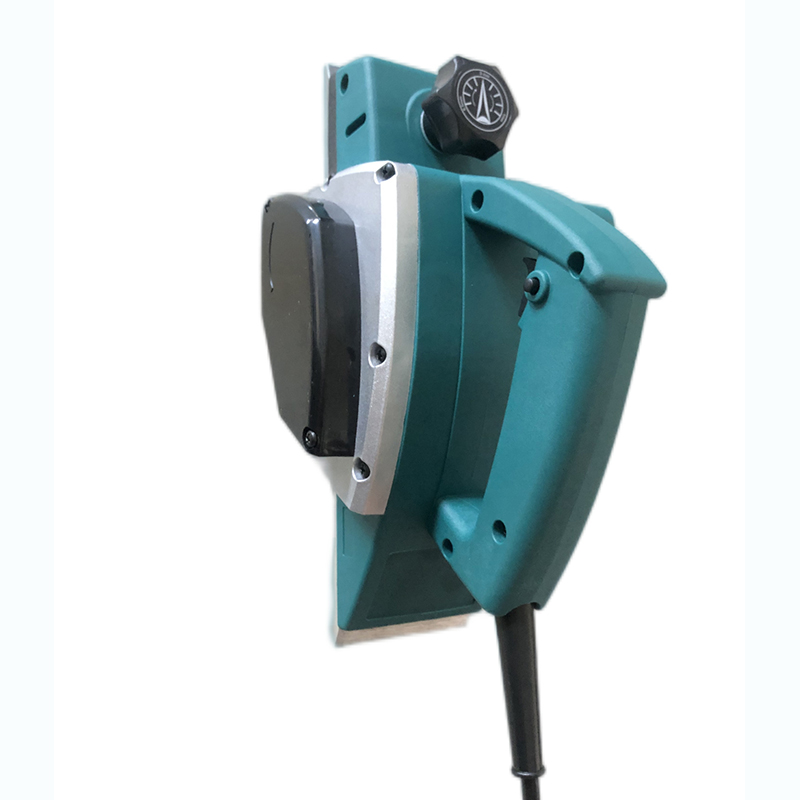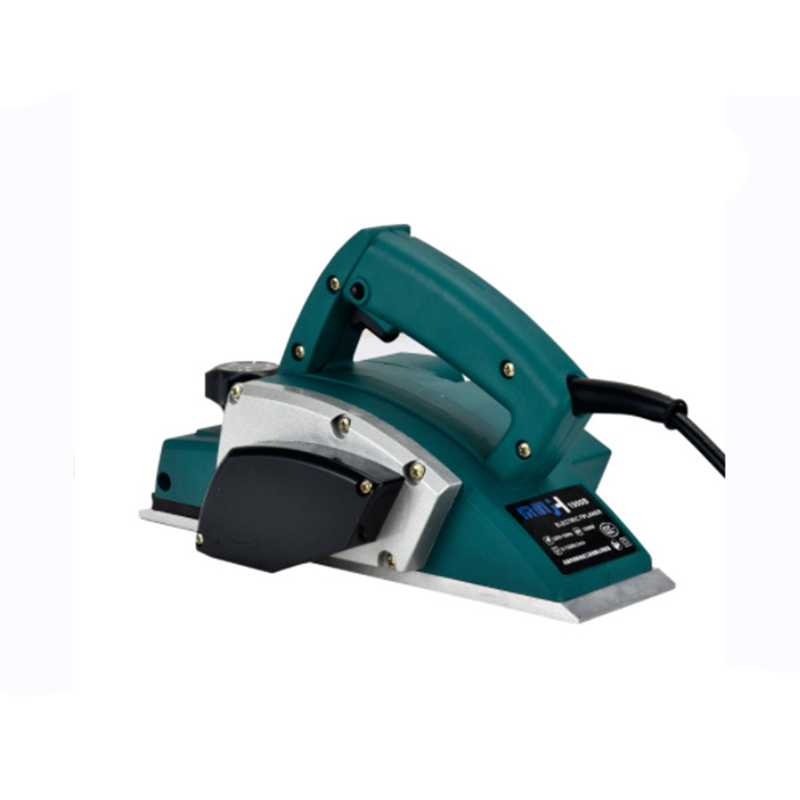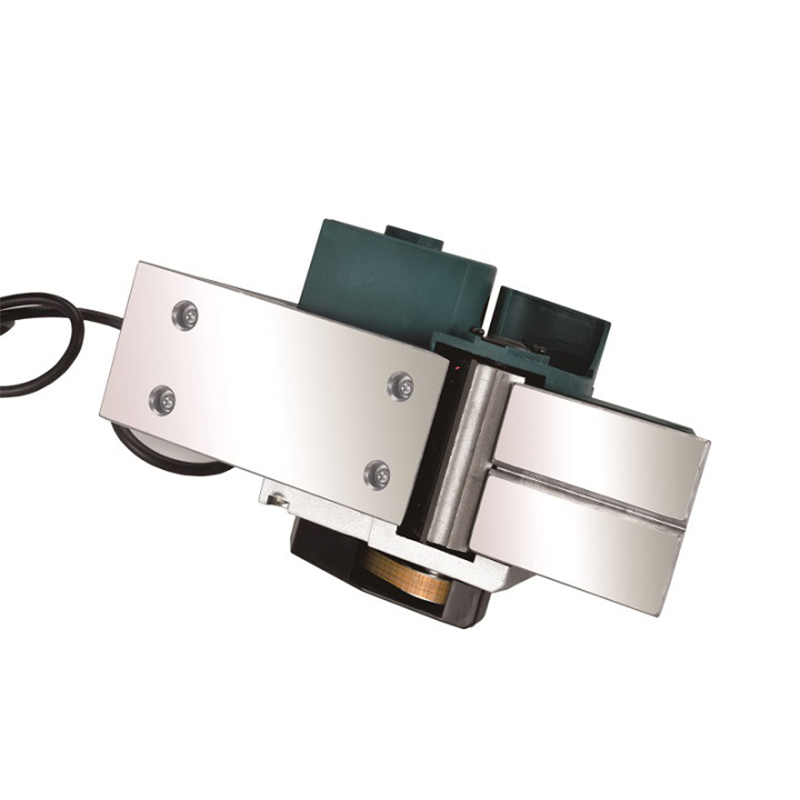 As an avid woodland crafter who takes satisfaction in creating something from scratch or as a qualified expert who earns by carving wood into beautiful structures; we know how crucial it is to have the right gadgets at your disposal. That's why we are delighted to present our Electric Hand Planer For Woodworking that guarantees power-packed performance coupled with user-friendliness- making it an ideal choice for building construction & decoration workspaces and even field jobs involving carpentry on various vehicles/ships/bridges.
Its ability to flawlessly plane smooth surfaces as well as perform intricate chamfering & cutting tasks makes it a must-have instrument in every carpenter's collection. Our Electric Planer is built up of a complex structure containing key components such as a motor system facilitating effortless operation while ensuring consistent quality output accompanied by knife cavity mechanism offering acute precision- depth adjustment mechanism allows one to adjust the thickness of wood they wish to plane effortlessly while ergonomically designed handle provides excellent grip support along with switch controls allowing easy regulation.
We take pride in introducing our electric hand planer – designed to provide optimal safety and performance throughout its use. Each component was carefully crafted for seamless integration ensuring that users enjoy a smooth workflow from start to finish.
One of the key features that make our tool stand out is its double insulation structure – keeping users protected from electrical shocks while working.
Our knife cavity structure guarantees that each cut made will be precise and even – taking your woodworking projects from okay to excellent! And with the easy to use planing depth adjustment mechanism enabling you full control over desired depths you can achieve premium finishing touches on your creations effortlessly.
Our electric hand planer was engineered for all skill levels in mind – novice or experienced. Its comfortable handle and intuitive switch make it an effortless addition into anyones toolkit! This versatile machine can be used across various woodworking projects guaranteeing value investment for any user out there striving for excellence in their work.
Introducing our electric hand planer – an embodiment of exceptional craftsmanship designed to cater to all your woodworking requirements. Its impressive array of features coupled with outstanding performance makes it the ultimate tool for any discerning woodworker.
Don't wait any longer; invest in quality today and watch your projects skyrocket to excellence!
---
Previous:
Battery-powered Cordless Chainsaws
Next:
Factory Wholesale High Pressure Water Gun Wireless Lithium Battery Car Wash Gun Charging Portable Car Wash Machine Brush Car Wash Machine
---