| | | | |
| --- | --- | --- | --- |
| Product Information | | | |
| Brand | MSK | Sandpaper Size | 110*100 |
| Scope Of Application | Woodworking, Sheet Metal Putty, Facade, Metal Derusting And Polishing | Appendix | Export Standard, European Plug |
| Dimensions | 110*100*150 | Series | Electric Sander Series |
| Rated Voltage Range | AC Single-Phase And DC 50V Above 250V And Below | Power Cord Length | 1.8 (m) |
| Type | Flat Sander | Package Weight | 2kg |
| Weight | 1.5 | Unit Weight | 4kg |
| Voltage | 220V | Product Volume | 11cm*10cm*12.5cm |
| | | | |
| --- | --- | --- | --- |
| Model | HK-S6-185 | Size | 18.5X9X17cm |
| Rated Voltage | 220V | Mat Size | 85 X 9cm |
| Rated Power | 160W | Net Weight | 1.465kg |
| No-Load Speed | 12000rpm | Wire Length | 1.8m |
| Frequency | 50/60Hz | Bottom Plate Material | Thickened PA6 Thickened Material |
| | | | |
| | | | |
| Model | HK-S5-100 | Size | 11X10X12.5cm |
| Rated Voltage | 220V | Mat Size | 11X10cm |
| Rated Power | 240W | Net Weight | 1.135kg |
| No-Load Speed | 10000rpm | Wire Length | 1.8m |
| Frequency | 50/60Hz | Bottom Plate Material | Thickened PA6 Thickened Material |
| | | | | | | |
| --- | --- | --- | --- | --- | --- | --- |
| Model | Rated Power (W) | No-Load Speed (r/min) | Track Diameter (mm) | Grinding Width (mm) | Grinding The Support Surface | Price (yuan) |
| 100 Sander (European Plug) | 240 | 12000 | 1.5 | 110 | 100mm/185mm | 77.42 |
| 185 Sander (European Plug) | 240 | 13000 | 1.5 | 110 | 100mm/185mm | 87.22 |
feature:
Engineering home improvement, one machine is multi-purpose. The compact body contains surging power. Suitable for more work scenarios, wood polishing, putty polishing, metal polishing, wall polishing, etc. The shell of the fuselage is made of high-quality nylon new material, which is integrally formed.
High-frequency grinding, efficient operation. The bottom of the sander uses a noise-reducing rubber pad, which is smooth and smooth to polish more delicately.
All-copper motor, durable. High temperature resistance, high speed, large track diameter, providing strong sanding ability.
Labyrinth dust-proof design prevents dust from directly entering the bearing, refuses to burn the machine, and greatly prolongs the life of the whole machine.
Reasonable dynamic balance design, taking into account the surface quality of sanding. Low vibration, comfortable hand feel, effectively reducing work fatigue.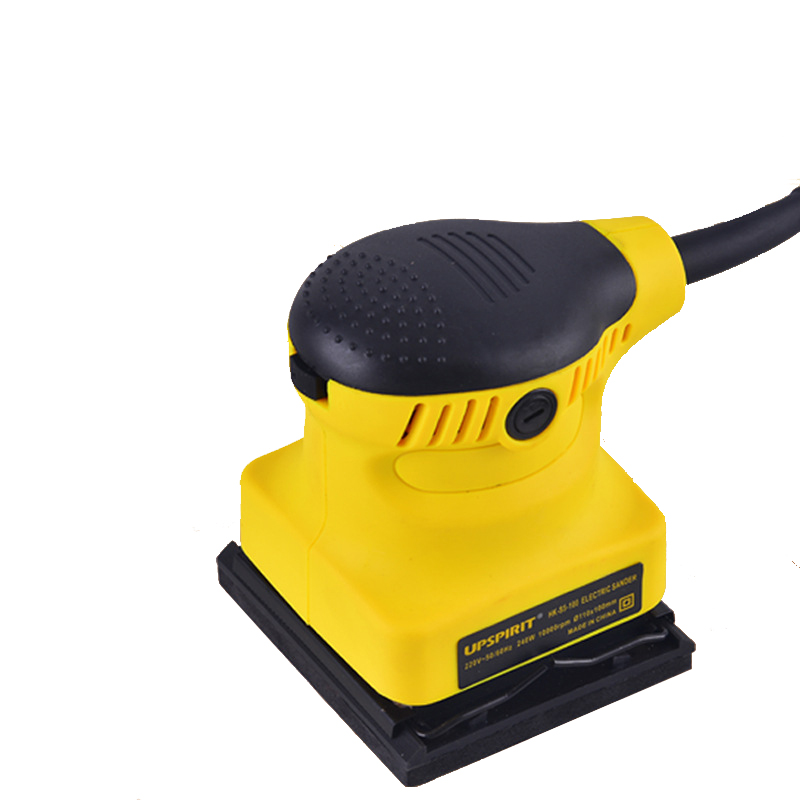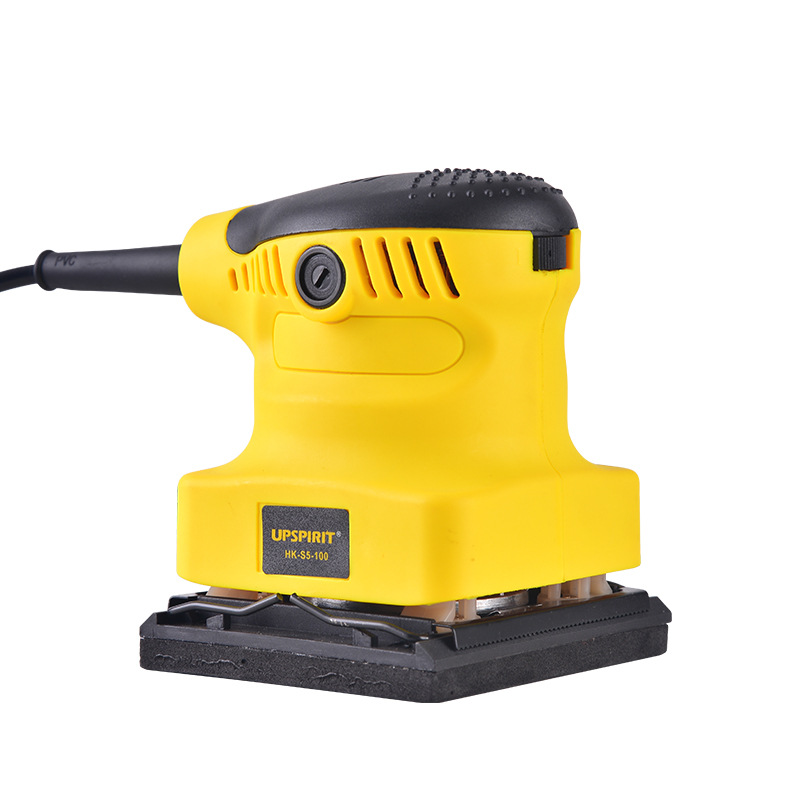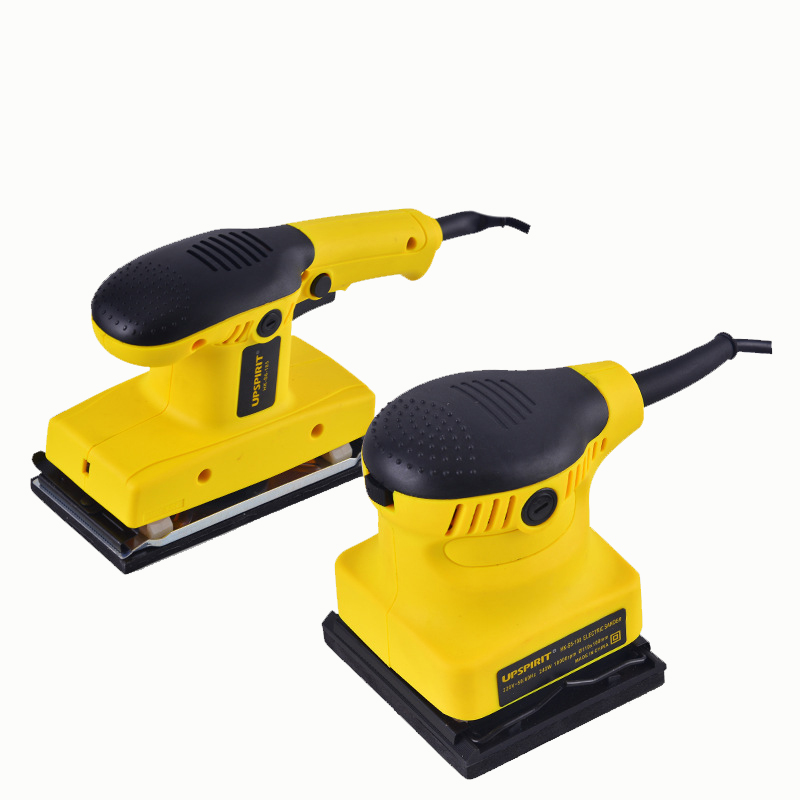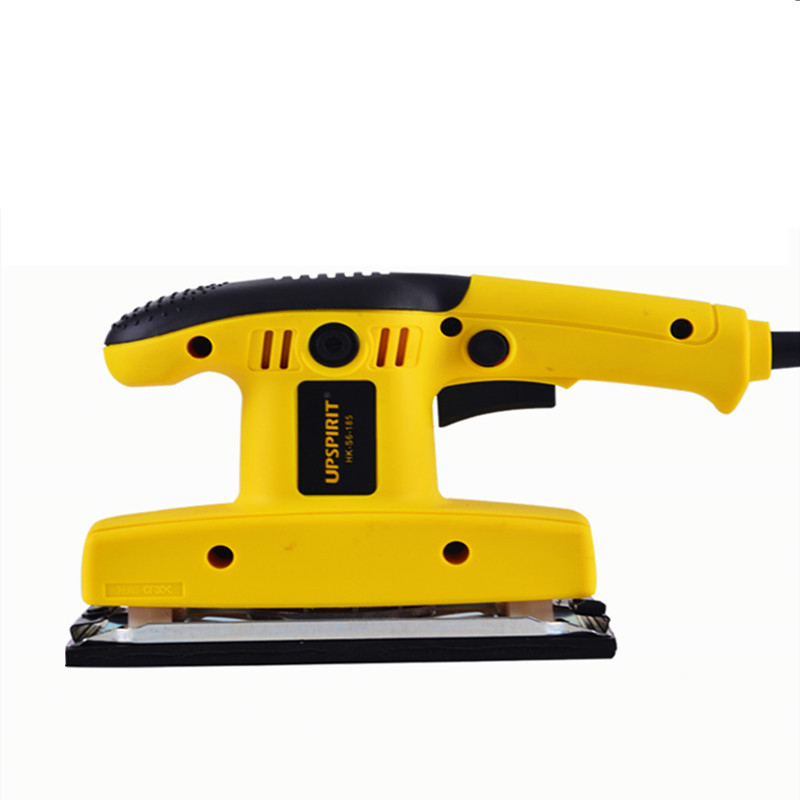 Homeowners and engineers now have access to the indispensable tool – introducing The Belt Machine Floor Sander! Designed as an all-in-one solution suitable for wood sanding to metal finishing in addition to walls,this compact tool packs substantial power which guarantees versatility on any given day.What sets it apart from other sanders is the quality of materials used with nylon being its core component which empowers it with maximum durability thus maximizing efficiency during operations.Benefitting from high-frequency grinding capabilities only adds the benefits such as delivering effortless smooth delicate polishes.The mechanism's bottom includes specialized noise-reducing rubber padding that not only reduces noise but also improves overall performance.Because of this advanced feature,it bespeaks how thorough The Belt Machine Floor Sander is in making sure they deliver quality results.Finally,with an all-copper motor powering the machine-it provides an assurance of long-lasting resilience. Renowned for its longevity and durability this motor exhibits exceptional resistance against wear and tear that guarantees top level performance even after extensive use.
To ensure maximum adaptability in various settings the Belt Machine Floor Sander has been crafted with remarkable versatility. This machine has got you covered whether you need to smoothen out woodwork polish metal surfaces or refine wall textures; this powerhouse delivers impressive results every time! It goes without saying that if you're looking to enhance your home decor or complete your renovation project with finesse – the Belt Machine Floor Sander should be on your priority list! Its blend of power efficiency and compactness makes it an ideal candidate for heavy duty work that won't take up much space in your storage area. What are you waiting for?
Place your order today so you can experience the wonders of this adaptable device.
---
Previous:
Woodworking Tools Woodworking Table Saw
---