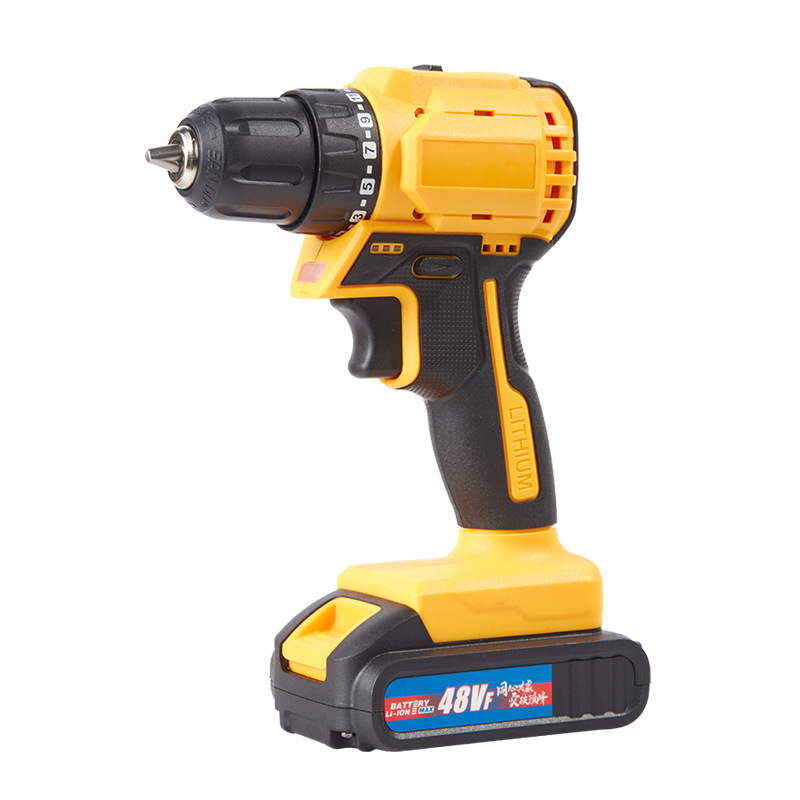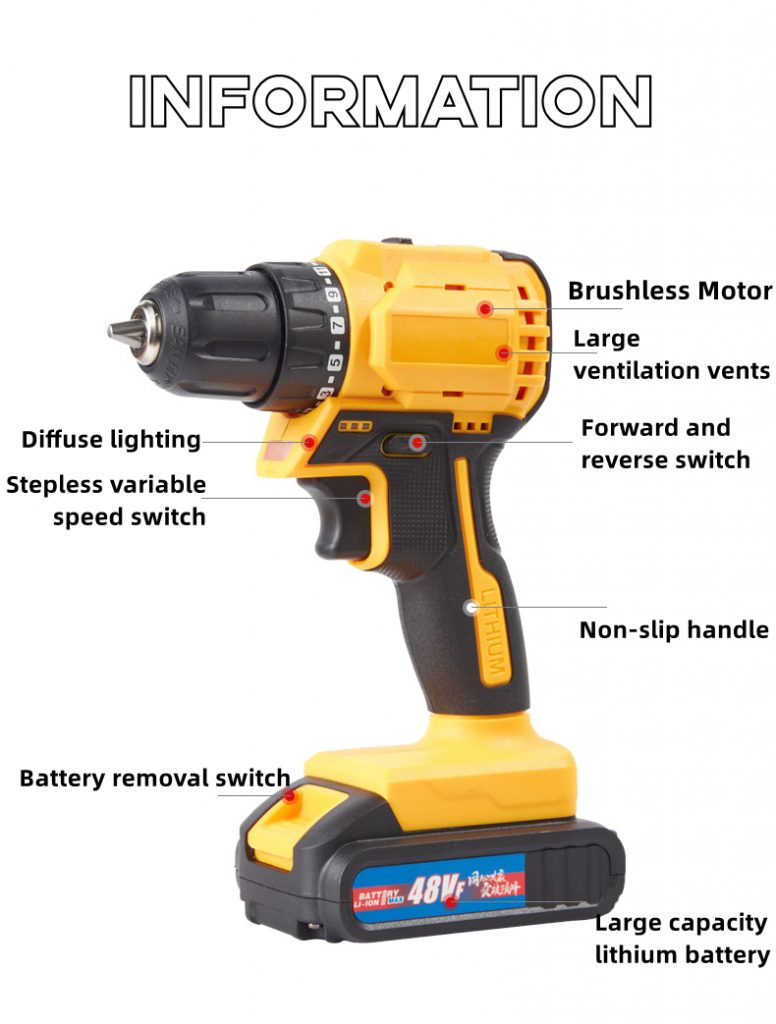 | | | | |
| --- | --- | --- | --- |
| Warranty | 1 years | Voltage | 21V |
| Place of Origin | China | Brand Name | MSK |
| Model Number | MSK-PT | Power Source | LI-ION BATTERY |
| No-Load Speed | 1350prm | Drilling Diameter | 10mm |
Features
1. Strong torque of brushless motor
Increased speed, surging power, durable and stable
All copper wire has fast speed, smooth operation, low noise, low loss and low maintenance
2. Power durability
Brushless wrench, large capacity battery, durable battery life, uninterrupted battery life
A six-fold intelligent protection function, over-current protection, short-circuit protection, over-discharge protection, low-voltage protection, over-charge protection, time-limited protection
B Fast charging and easy work, imported batteries, long-lasting battery life, sufficient power, bringing strong torque
C Large-capacity lithium battery, new upgrade, increased use time by 30%, efficient and durable
3. The stainless steel chuck grips powerfully
Multi-function in one, simple and powerful, powerful clamping, strong clamping, not easy to slip, safe to operate and use, multi-speed adjustment, you can adjust the torque size at will to improve work efficiency
4. Continuously variable speed switch
The principle of automatic transmission of automobiles, the switch regulates the speed of the shaft and the torque of the machine, and the work is more free
Press the heavy speed, the speed is fast, press the light speed, the speed is slow, release the hand and automatically stop
5 Diffuse lighting
The illuminating lamp adopts the principle of diffusion, and the illumination of large radiation is clearer.
6. Free switching between forward and reverse modes
Meet different working conditions.Press left to reverse.Press right to turn forward
7 Multi-ventilation slots for heat dissipation
Reduce heat during machine use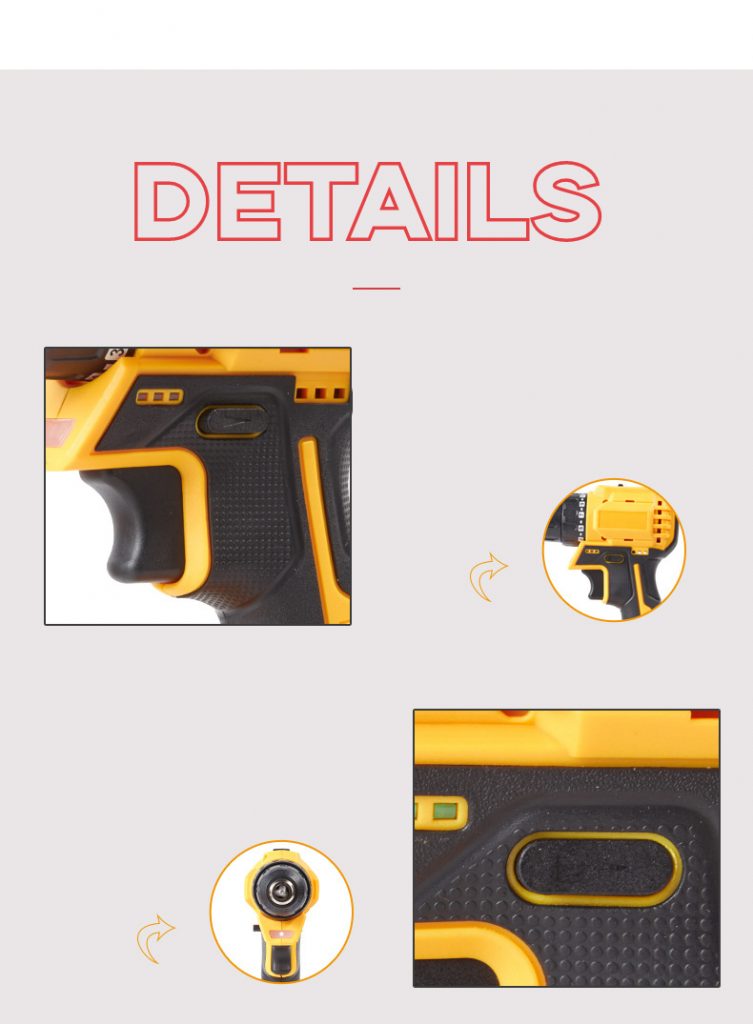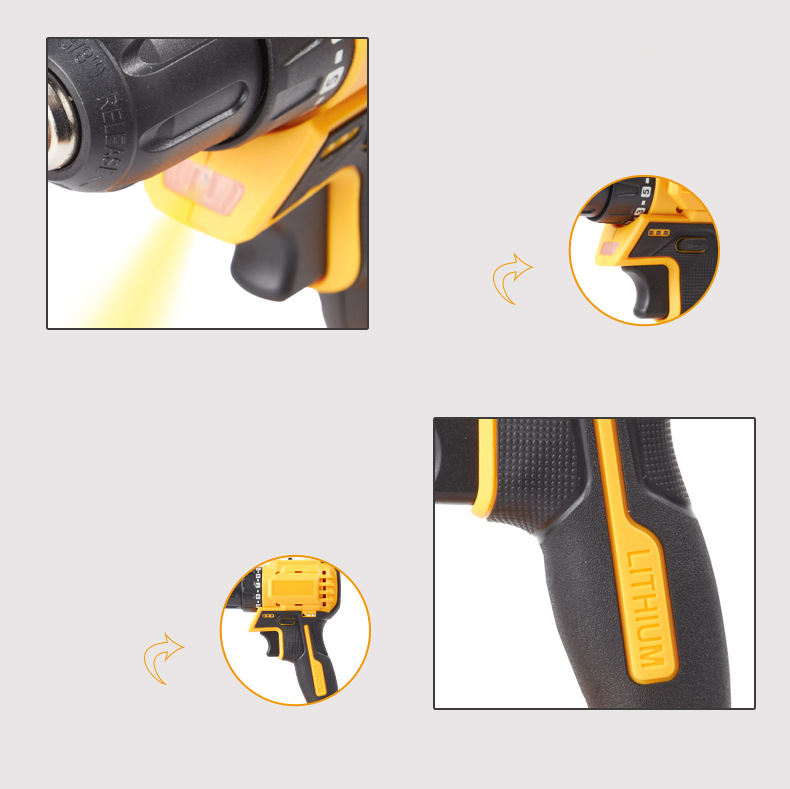 Detail
1 Stepless speed adjustment
Core function, adjust the speed according to the pressing force and with emergency braking function
2 Forward and reverse adjustment
Assembly, disassembly, one-click conversion, allowing you to easily decorate
3 LED lighting function
Randomly start the lighting function, and work at night can also be convenient and fast
4 Waterproof/Shockproof/Dropproof
Ergonomic non-slip handle provides intimate protection for your tools
Meet the High Quality Multifunction Battery Powered Drill – the perfect solution for your drilling requirements. This robust tool delivers powerful torque and increased speed with steady performance designed to withstand wear-and-tear.
The drill's all copper wire feature ensures minimal noise levels while enabling smooth operation without frequent maintenance needs.
Moreover, this drill boasts a large-capacity battery that guarantees unrivaled longevity during long work sessions in addition to the six-fold intelligent protection function eliminating any worry about using it too much or too hard with protections against over-currents, short-circuits, discharges or charges hitting dangerous levels while also limiting the duration of use in extreme conditions. When using the High Quality Multifunction Battery Powered Drill you can work in peace knowing that this tool provides exceptional protection against all kinds of obstacles encountered on the job site.
Its the perfect device both for practiced professionals and amateurs alike. With its robust motor system ensuring high power output combined with extra long battery life and outstanding intelligent protection features this powerful drill delivers efficient results you can trust. Moreover this exceptionally versatile multifunctional tool handles all sorts of jobs such as drilling holes or driving screws (even functioning as a mini socket wrench) which makes it ideal for various home based or job site projects.
Beyond functionality comes design- The High Quality Multifunction Battery Powered Drill epitomizes user comfort. With its ergonomically sculpted handle, which reduces fatigue during long sessions this drill gives you the freedom to work for extended periods without experiencing any discomfort.
In conclusion investing in The High Quality Multifunction Battery Powered Drill means equipping yourself with a practical and reliable tool that enables you to take on diverse projects confidently! Crafted to exceed expectations in both efficiency and durability, the High Quality Multifunction Battery Powered Drill stands out as a top choice among power tools. Sporting an impressive torque output alongside advanced speed functionality combined with extended battery vitality and thoughtful safety features; not forgetting about its comfortable ergonomic build – it's clear that this drill was designed to go above & beyond any task presented to it.
Count on nothing but excellence from this exceptional drill-machine.
---
Previous:
Miter Saw Trim Panel Machine
---