| | | | |
| --- | --- | --- | --- |
| Product Information | | | |
| Brand | MSK | Maximum Screw Diameter | 4 |
| Scope Of Application | Household, Screw Removal And Installation | Voltage | 220 |
| Forward And Reverse | Positive And Negative | Power Type | Rechargeable – Lithium Battery Technology |
| | | | |
| | | | |
| Product Name | Electric Screw Driver | Product Voltage | 4.2V |
| Neutral Speed | 250min/s | Battery Capacity | 1800mAH |
| Maximum Torque | 3.5N/M | Product Weight | 0.255KG |
Feature:
1.4.2V lithium battery electric screwdriver, light and portable.
Necessary for furniture installation.
One-key deformation, one machine is multi-purpose. Straight grip/gun grip, one key switch
4.USB charging, convenient and easy to use. Equipped with a USB cable, it can be charged wherever there is a socket.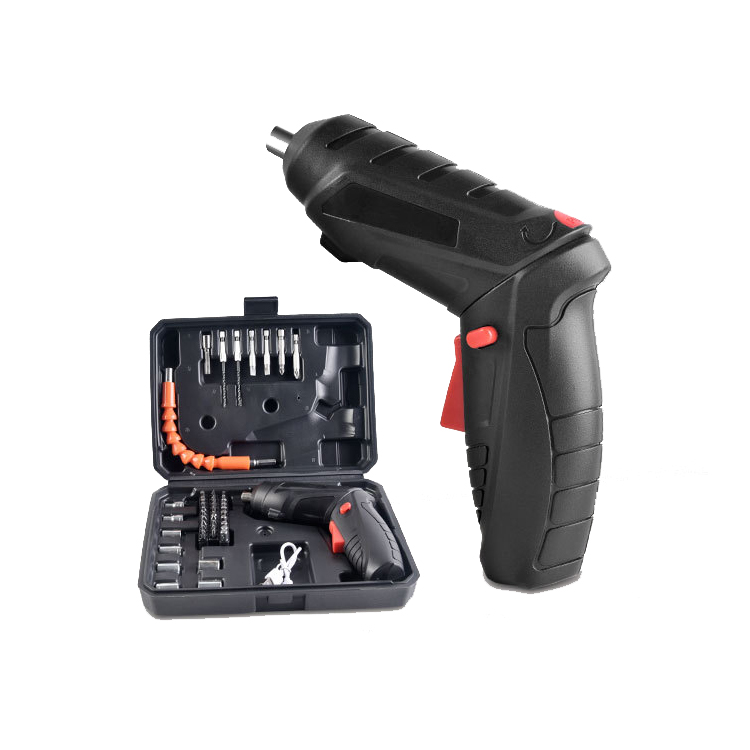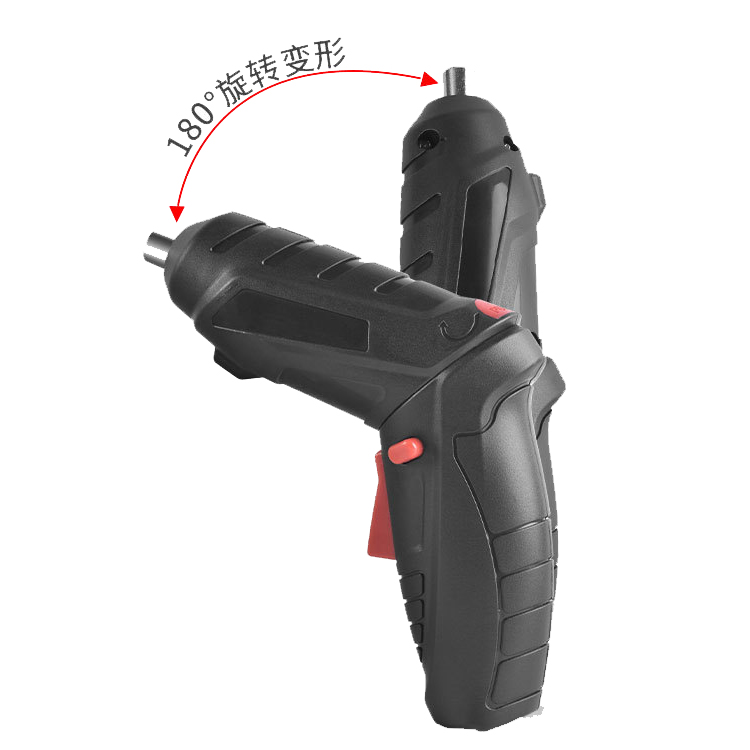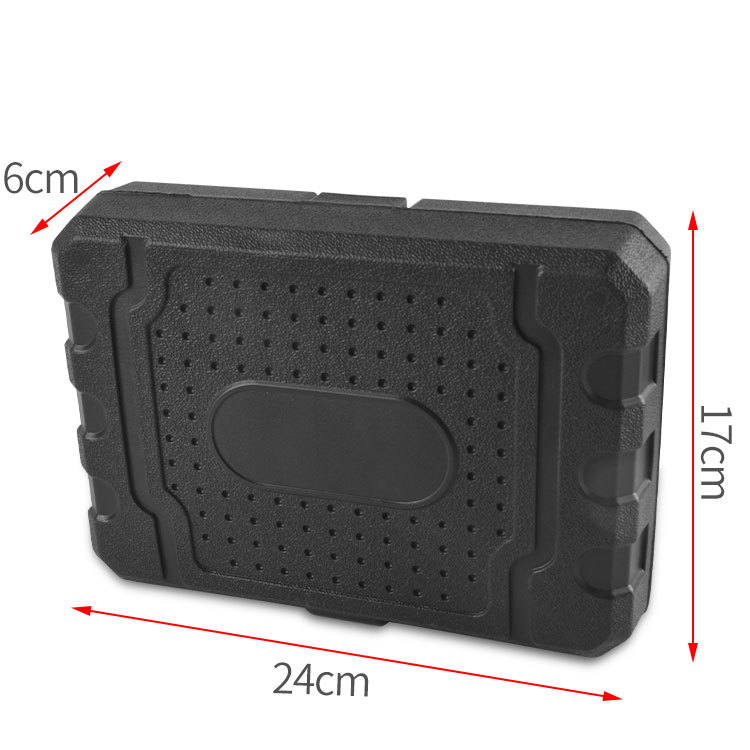 When it comes to furniture assembly (or any other task requiring a screwdriver) having a reliable efficient tool can make all the difference in achieving quality results quickly and painlessly (literally!).
Enter: The 4.2V Electric Screwdriver Set – an innovative machine designed specifically for simplifying installation processes without sacrificing power or functionality.
With features like a long lasting lithium battery capable of running for hours on end after just one charge as well as an intuitive one key deformation system that facilitates easy switching between straight grip and gun grip this electric screwdriver set trumps any traditional screwdriver in terms of both versatility and efficiency.
One aspect of this tools design that sets it apart from other options on the market is its ergonomic build – making it comfortable to hold and control even for extended periods. Whether you're a seasoned expert looking to up your game or a newcomer to the DIY scene the 4.2V Electric Screwdriver Set is an invaluable addition to any toolkit. Say goodbye to hand fatigue missed screws, and frustration – with this intuitive machine by your side installation will be smooth sailing every time! Looking to tackle some DIY projects but not sure where to start? The 4.2V Electric Screwdriver is the perfect tool for beginners and experts alike – easy to handle and use with plenty of impressive features.
Plus its USB charging port offers added convenience when recharging the battery on the go complete with a USB cable compatible with your computer or socket using an adapter. Its small size makes it incredibly portable without sacrificing performance – ideal if you're always moving around from job site to job site in need of reliable tools that pack up easily into any toolbox or pouch.
Whether putting together furniture like beds or tables you'll find the 4.2V Electric Screwdriver Set indispensable in ensuring everything fits together perfectly. Effortlessly tackle your DIY projects with this electric screwdriver set. Order now to streamline your renovations and enjoy stress-free home improvements.
---
---